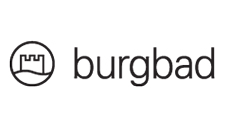 Burgbad Evo Series – Put your focus on clarity, peace and relaxation. Because with precise lines and soft shapes of pools Evo makes your bathroom a haven of harmony. It serves as the right angle ordering instance. Notable bathroom elements such as the vanity unit with two spacious drawers, or molded from a single double vanity draw attention to itself, without losing sight of the essentials.Generous yet party line – just simply relaxing.
Burgbad Senza Series – With Senza experience a logical continuation of the basin designs with classic style elements of aesthetics. There is only one material, that this unique design and simple beauty allowed: Mineral. With elegantly curved radii there this extraordinary bath her character. In gleaming alpine white, it invites you to each and every day one to a wonderfully relaxing bath to take in a perfect atmosphere.
Burgbad Diva Series – You will be under the spell of a unique furniture collection.Diva is a tribute to the appeal of mysterious women. Sensual radiant, flawless and consistently exciting contrast. Staging Diva according to your taste: With a basin mineral cast and accurately mitred. With vibrant colors. With sensually curved or straight metal feet. A masterful combination of perfectly shaped function and pure artistry.