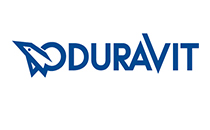 Innovation, outstanding design and highest product quality.
Holidays are like all beautiful moments in life – they are over far too quickly. What wouldn't you give to have somewhere you could escape to for a mini break – even several times a day?
Somewhere you go in order to relax, refresh yourself and just to feel good. A spa for the home where you can enjoy beneficial water and wellness treatments. A dream bathroom that, with ultimate fusion of aesthetics and practicality, makes life a little more comfortable – and that can be as relaxing and refreshing as a mini break. And if that isn't enough: compared with holiday memories that will inevitably fade, Duravit washing areas, WCs, bathtubs and furniture offer one crucial advantage: they are here to stay.
This is thanks to the extraordinary high quality, high-end materials, careful manufacture and, last but not least, timeless design of Duravit products.
Click here to view Duravit brochures