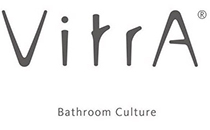 Design is at the core of the VitrA brand. In order to demonstrate its commitment to innovation and to bringing millennia of Turkish ceramic and bathing culture into the 21st century, VitrA has built a stable of designers that help identify new directions within bathroom and tile design.
However, rather than creating fleeting moments of creativity, VitrA is interested in the longevity of collaborations, nurturing these relationships over time. This approach has made VitrA internationally recognized for its sophisticated aesthetic and fine-tuned ideas and concepts, which have earned the brand some of the world's most prestigious design awards over the years. Here is a look into some of VitrA's long-term design partners.
 Another space, more intimate, relaxed and soothing than anywhere else… A recess for tending the spirit and pampering the body… A vibrant, adaptable room where flowing water is part of the furniture… The bathroom, long relegated to the insipid realm of humdrum functionality, is making a glorious comeback to reclaim a central place in our lives.
Inspired by the sociable, luxurious Turkish hammam culture, a VitrA bathroom is a living space where the contemporary individual can rest, read and spend time on personal care. Practical, comfortable and stylistic all at the same time, it is the core of the indoor environment.
Building on the millennia-old Anatolian tradition of ceramic art, VitrA combines superior aesthetic concepts with sophisticated technology to redefine our relationship with water and reinvent the bathroom.
Click here to view our VitrA brochure